---
Silas' Pictures
from
Duncans Mills 2002
---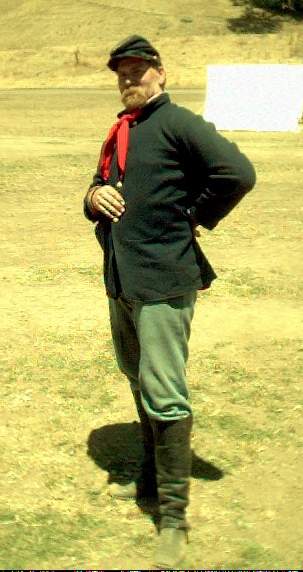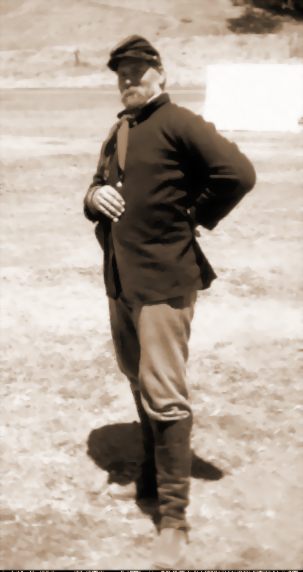 Sunday: Look what the cat dragged in. It's Edwin!
The day prior I squarely fired a round into his chest not knowing it was him. Had I known, I would have reloaded quicker....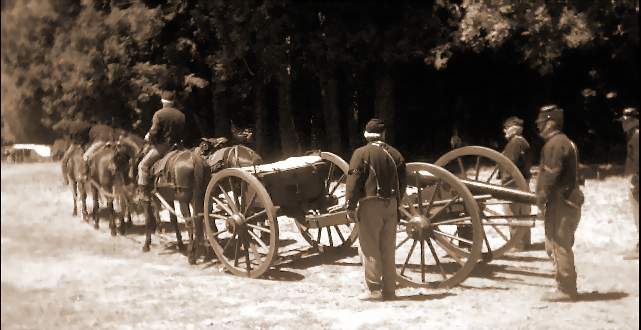 Oscar's jaw dropped when he saw mounted artillery for the first time.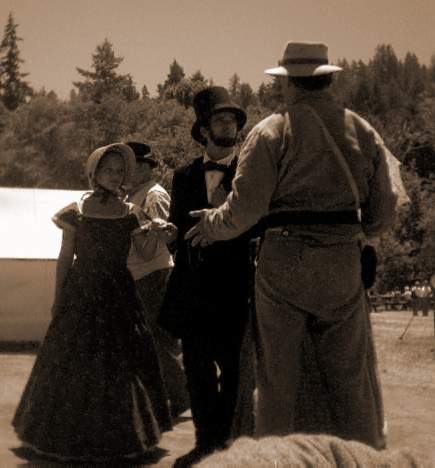 "Ever heard of Mule Days, Mr. Lincoln?"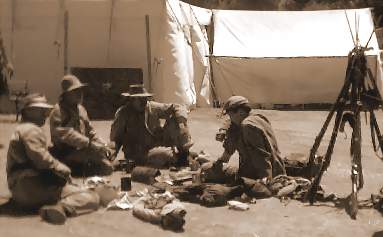 Fir-per in the sutler area. The haversack smorgasborg complete with fresh brewed coffee.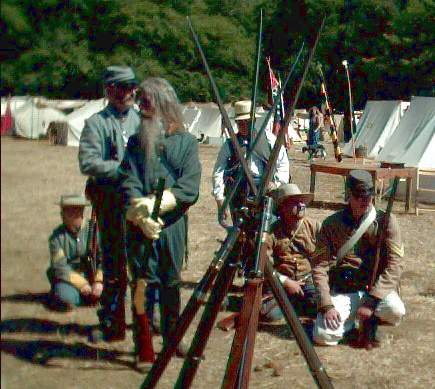 A fighting dismounted unit. The infamous Bandolero guy is on the far right. Three pistols, two long arms (only one pictured here), modern scarf, ear plugs with plastic tie attaching them (in case one falls out), modern glasses, modern white cotton pants, and that wonderful WWI cartridge belt with all those pockets for ammunition. Don't light a match around him.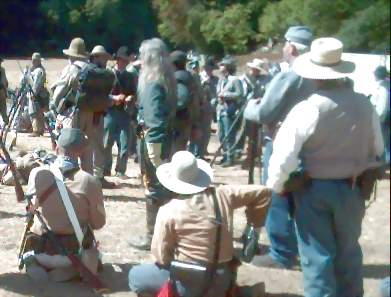 Another view of the dismounted unit. I forgot to mention the Bowie knife on the Bandolero guy at the far left.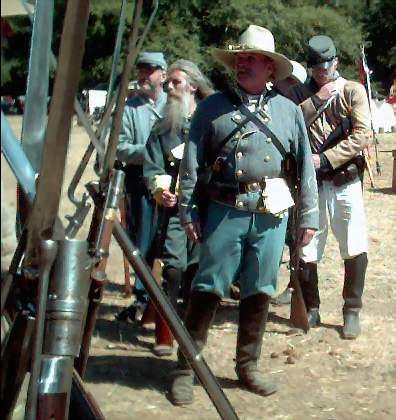 Final photo of the dismounteds. Of course their commander has a Gettyburg style Longstreet hat. You should have walked past their camp after public hours. Love that yellow Sony boom box with the martial music.
---
---