Eviction Services
from the
Law Office of Mark B. Tackitt
---
Ninety percent of most questions about landlord tenant law are answered by the below selected statutes and ordinances. At the bottom of this page are contained links to other sources about evictions contained within the EvictionServices.com pages.
---
Revised Code of Washington
Definitions
Service of Legal Notices
Duties of the Parties and the "Repair and Deduct" Statutes
RCW 59.18.070 Landlord--Failure to perform duties--Notice from tenant--Contents--Time limits for landlord's remedial action.
RCW 59.18.080 Payment of rent condition to exercising remedies--Exceptions.
RCW 59.18.090 Landlord's failure to remedy defective condition--Tenant's choice of actions.
RCW 59.18.100 Landlord's failure to carry out duties--Repairs effected by tenant--Procedure--Deduction of cost from rent--Limitations.
RCW 59.18.140 Reasonable obligations or restrictions--Tenant's duty to conform.
Right of Entry
Security Deposits - upon commencement of tenancy and after vacation by tenant
RCW 59.18.260 Moneys paid as deposit or security for performance by tenant--Written rental agreement to specify terms and conditions for retention by landlord--Written checklist required.
RCW 59.18.280 Moneys paid as deposit or security for performance by tenant--Statement and notice of basis for retention--Remedies for landlord's failure to make refund.
Abandonment by Tenant
RCW 59.18.310 Default in rent--Abandonment--Liability of tenant--Landlord's remedies--Sale of tenant's property by landlord.
If the statute for which you were looking was not listed above, try:
---
Seattle Municipal Code
Chapter 7.24 SMC Seattle Rental Agreement Regulations
SMC 7.24.030 Rental agreement requirements.

SMC 7.24.080 Distribution of summaries by landlord required.

SMC 7.24.090 Remedies for tenants if landlord fails to comply with SMC 7.24.080.
Seattle Just Cause Ordinance
---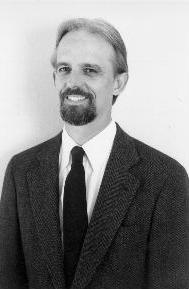 Law Office of Mark B. Tackitt
P.O. Box 46331
Seattle, Washington, 98146
This page last edited 2 August 2000.